NOTE: Helen M. Ericson passed away in November of 2016. This site remains up in her honor, and the text is largely unchanged from when the business was still active. Before her passing a number of her most prized quilts became part of the collection at the International Quilt Museum, and her associated business papers are archived at the University of Nebraska, both in Linclon, NE.
The merchandising of quilt patterns has changed greatly since 1930. They were shared among friends, traced from magazines, or purchased from mail order catalogs. Patterns were traced onto tissue paper or processed on a mimeograph machine. Some were printed onto batting wrappers. There were no quilts-only magazines, few books, and definately no Internet.

I began to learn about the quilt making tradition in 1962 and spoke about the history and creation of patterns to local clubs. I began soon to make quilts of sewing scraps and in 1967 discovered Mrs. Danner's patterns in El Dorado, Kansas, 50 miles from where I live. She sold me her business in 1970 and I have continued and expanded it, still in the Traditional Quilt Making focus.

Our patterns are generally not just for a block, but contain layout, borders, and quilting. Several are Danner Exclusives. In addition I sell several sampler quilt collections including Sunbonnet Sue designs from the Betty Hagerman collection.

Welcome to Traditional Quilt Making in the Internet age!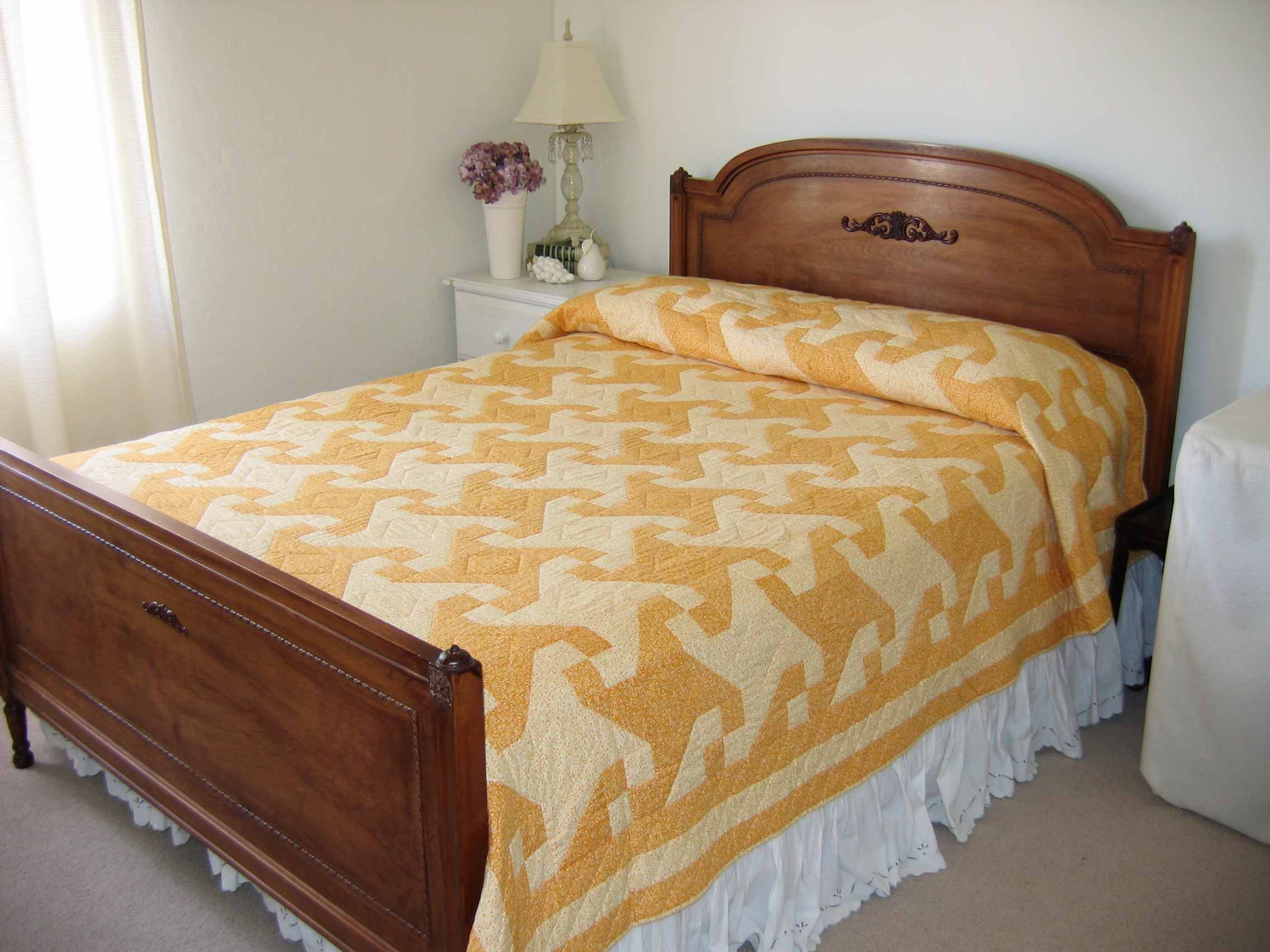 I made this Indiana Puzzle quilt years ago for my younger son. He picked out the orange fabric when he was 14. Easy to piece and make any size.